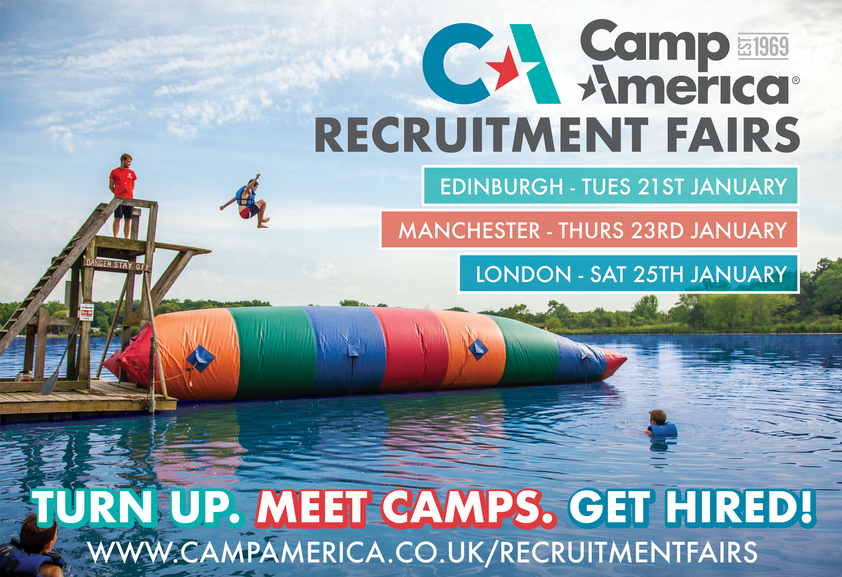 Are you ready to make summer 2020 the best one yet?
Get ready for real fun, real travel and real adventure with the real Camp America. This January, Camp America are bringing 80+ camp directors from the US, to Edinburgh, to meet and hire staff for summer 2020!
If you want to work on a summer camp in the USA, simply turn up and get hired!